Inventory
1991 Jeep Grand Wagoneer - Hunter Green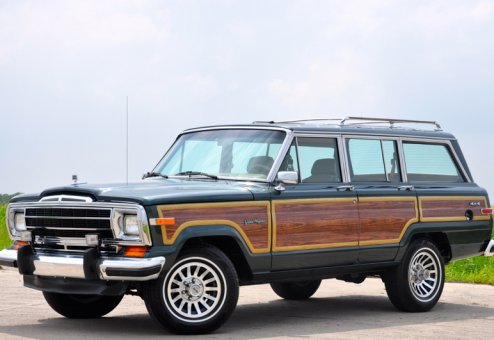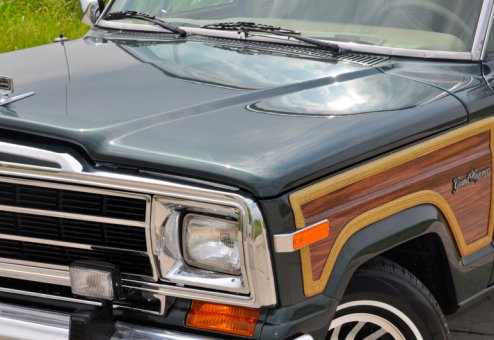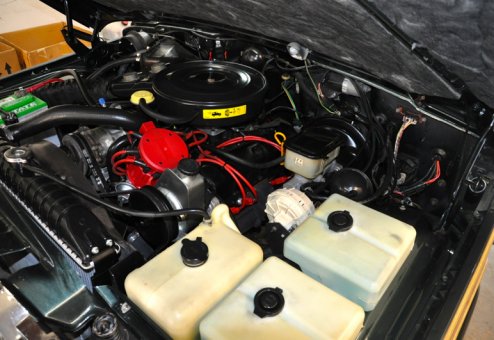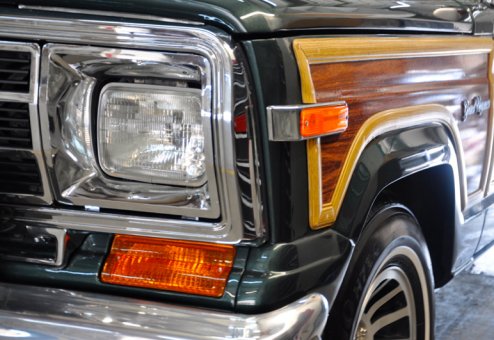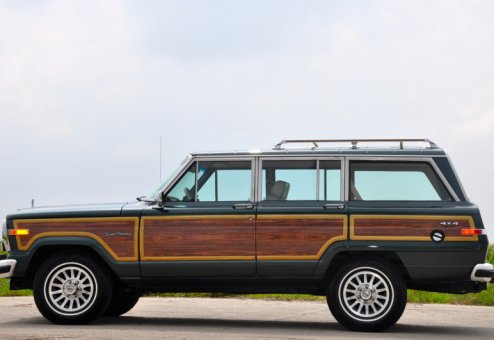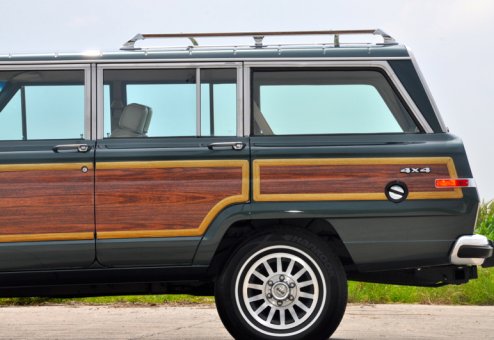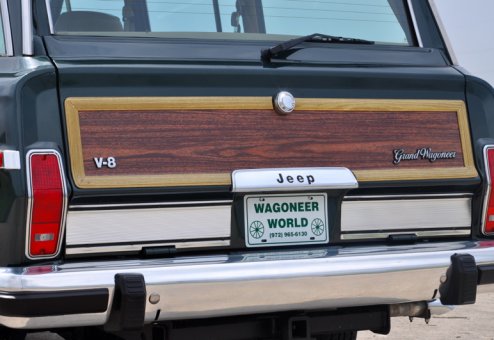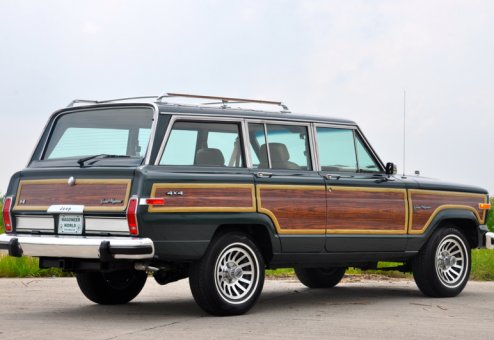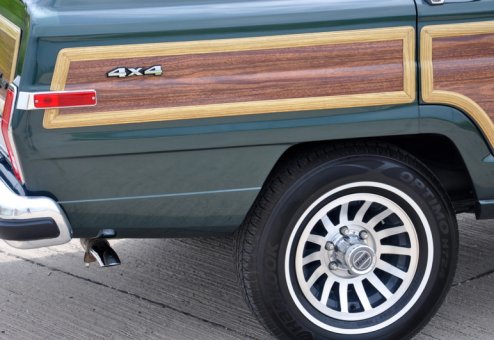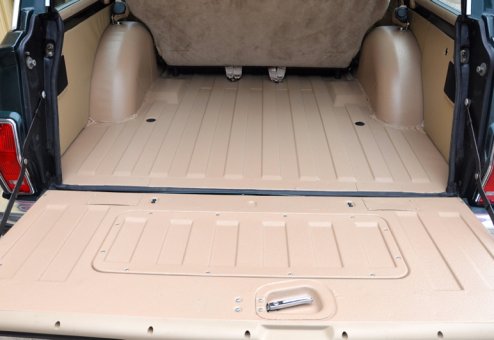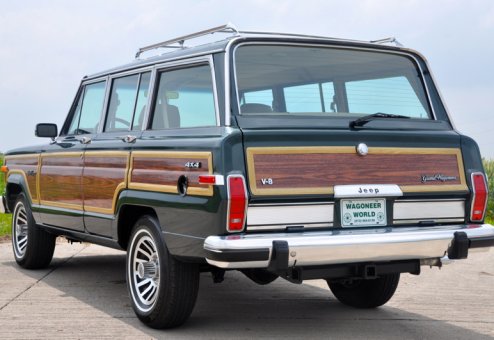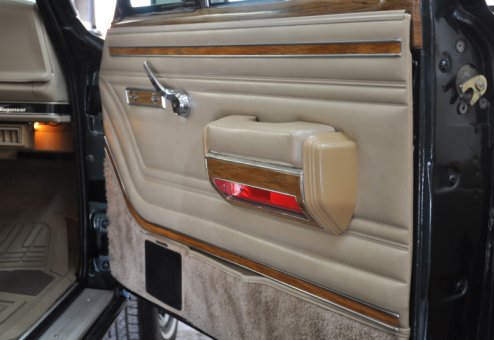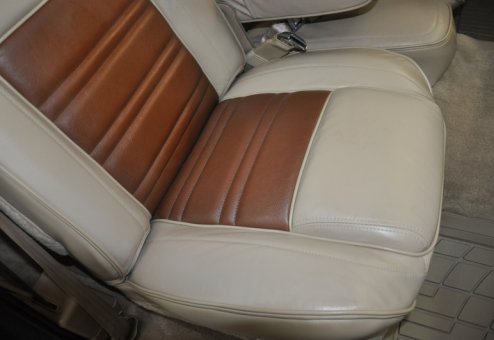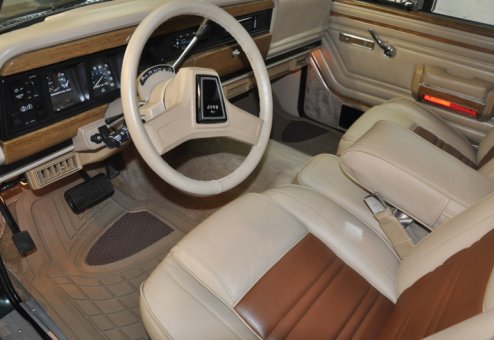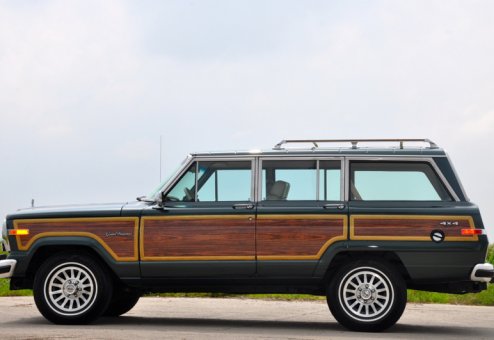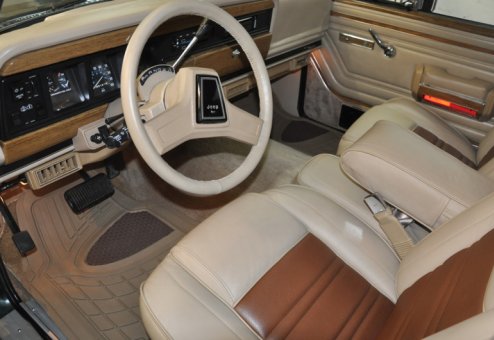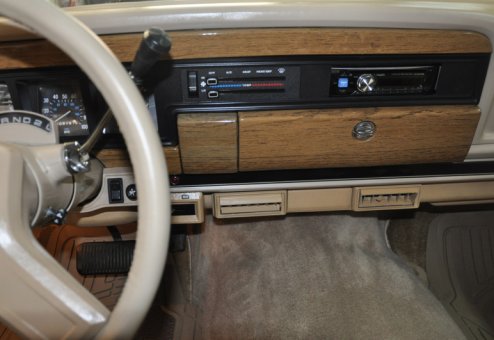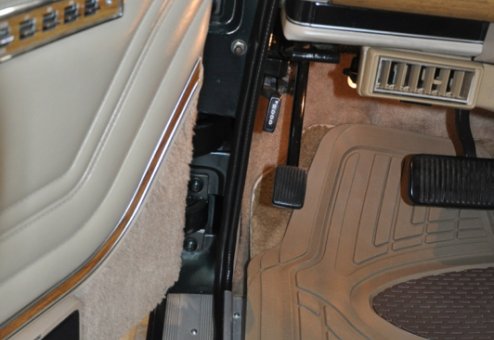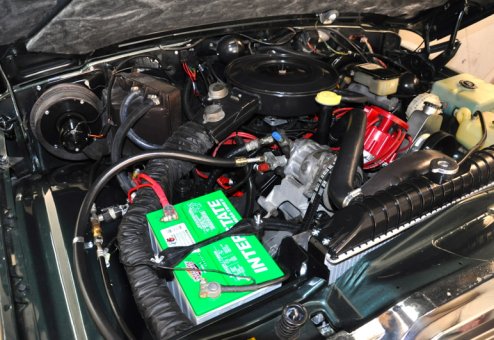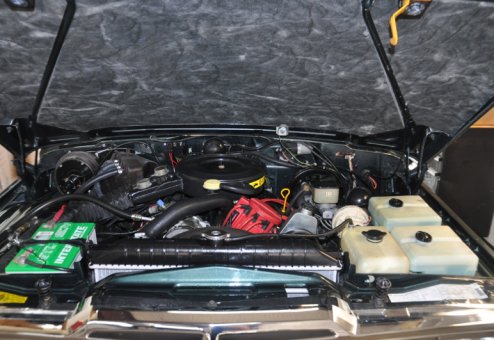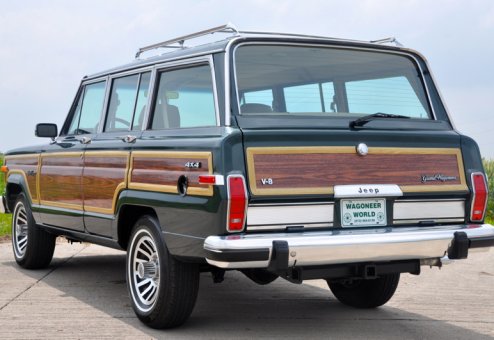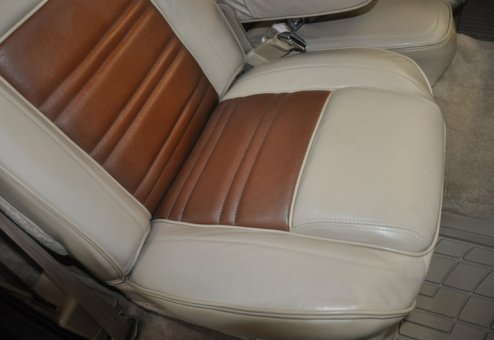 Description
Hunter Green/Sand
Mileage
Approx 7,000 on full rebuild
Price
$79,000
Status
SOLD -- Washington
Stunning End-of-the-Run Hunter Green Final Edition -- COMPLETE WAGONEER WORLD REBUILD!
A Final Edition Hunter Green with a June 1991 production date, this cream puff Woody was custom built in our shop at 108,000 original miles and currently has approximately 115,000. Costume upgrades on this beauty, including all-leather seats completely refinished, elegant interior with rugged cargo space (color-matched liner ready for anything you want to throw at it -- even vinyl side panels for added cargo-area toughness!).
Be sure to check back for detailed pics of the build. This is one of the last GW's ever made, and comes in the rare, highly sought after Hunter Green color. This fully loaded Jeep includes all of our top upgrades, such as electronic fuel injection, keyless entry and rear shoulder belts. Plus, complete rebuild of original engine and transmission for like-new performance.
For more complete details, timing and custom options, please call or e-mail us directly. Don't miss out on this unique Jeep.
As a Wagoneer World Certified Jeep, this unit will complete our full mechanical and cosmetic reconditioning process, including the following highlights:
Full Wagoneer World inspection and certification (featuring our 200+ point checklist)
Complete inspection/reconditioning of frame, undercarriage and body
Complete inspection/reconditioning of engine (including compression test)
Complete inspection/reconditioning of all mechanical components (including gaskets/seals, wheel bearings, motor & transmission mounts, oil pump, timing gear, ERG & PVC valves)
Complete tune-up and servicing with new plugs, wires, vacuum line check, premium battery, belts, hoses & filters
Complete fluid, lube & filter service, including motor oil & coolant
Complete inspection/servicing of drivetrain (transmission, transfer case, drive shafts, yokes, u-joints, front/rear axles, differentials & 2/4-wheel drive)
Complete inspection/reconditioning of cooling system (radiator, thermostat & water pump)
Complete inspection/reconditioning of fuel system (fuel pump, filter, lines, & sending unit)
Complete inspection/reconditioning of brake system (rotors, drums, shoes, pads, fluids, master cylinder, lines & wheel bearings)
Complete inspection/reconditioning of exhaust system (manifold, catalytic converter, muffler & tailpipe)
Complete inspection/reconditioning of suspension system (shocks, springs & bushings)
Complete inspection/reconditioning of steering system (power steering pump, stabilizer bar, steering box, control arms, ball joints, and tie rods)
Complete inspection/reconditioning of electrical system (wiring, ignition module, ignition coil, distributor cap, starter, door locks, windows, lights, switches, sound system and speakers)
Complete inspection/reconditioning of AC and Heat system (flush, test compressor, evaporator, condenser, & recharge)
Complete inspection/reconditioning of interior (including carpets, seats, headliner, seals and trim)
Complete inspection/reconditioning of exterior (paint, glass, trim, window seals, roof rack well nuts & wiper blades)
Factory refinished wheels to original specs with new lug nuts and weights mounted on the inside
New White Side Wall tires (235-75-R15) and front-end alignment
Power wash undercarriage and engine bay, new hood insulation
Professionally detailed inside and out, washed and hand waxed
Includes original documentation, work receipts, owner's manual, a copy of the AUTOCHECK history report and availability of a nationwide warranty that can be extended up to 3 years.